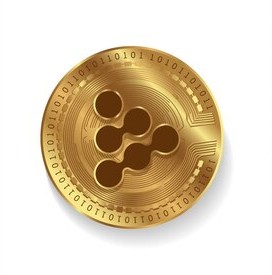 The iExec RLC platform attempts to use both cloud computing and the blockchain. What is RLC (iExec RLC)?
Let's investigate further and look at some of the iExec RLC price forecasts that were available on August 11, 2022.
What is iExec RLC?
By connecting customers and suppliers, the iExec network develops a network of independent, decentralised apps. This network strives to offer resources and services that are scalable, safe, and simple for businesses to utilise.
The project's virtual cloud services may offer high-performance computing services on demand because they are built on Ethereum smart contracts. Additionally, iExec's Proof-of-Contribution enables applications that use Ethereum smart contracts to instantly access off-chain compute services and datasets.
With the development of the Proof-of-Contribution protocol, iExec offers a versatile and extremely reliable solution for a variety of off-chain compute jobs. The project essentially establishes a straightforward Schelling game amongst off-chain computation providers. Every supplier is allowed to provide a result, and the source with the most compelling suggestions will be chosen.
To help developers complete their duties quickly, iExec also offers the decentralised Oracle solution, which is built on top of the decentralised cloud computing platform. The platform will repeat the job across other workers if they simply develop a dApp using the logic of the Oracle. The consensus on the various specified values is then automatically recorded in the Proof-of-Contribution.
What makes iExec RLC unique?
Although the idea underlying iExec is straightforward, following advantages are nevertheless promised:
Secure: When utilising the platform, users may really specify the desired level of trust to provide the highest level of security.
Simple: With only a few simple steps, iExec makes it easy to build a decentralised oracle. For developers searching for a straightforward solution when creating applications, it is incredibly user-friendly.
Cost-effective: Since there is no involvement of a third party, the iExec solution does not respond to any behaviour that might be rewarded, making it a less expensive option than those offered by other companies.
The project also provides other features including a dApp store, a data marketplace, and a cloud marketplace to increase its use and developer interest in the bitcoin market.
What is RLC Token?
The iExec project's utility token is called RLC. RLC may be safely and simply stored, traded, and used like an ERC20 token. It can be utilised for a variety of things, like transaction payments.
Additionally, the token has the following use cases:
Staking: By putting down a security deposit and working on the computing duties, iExec employees can stake RLC tokens.
Liquidity Mining: Following the collaboration with Hummingbot, users can sign up to use the platform as a liquidity miner and earn incentives in RLC.
Users can contribute liquidity to the RLC-WETH pool on Sushiswap and other sites in exchange for prizes through the liquidity pool.
Detailed information about RLC Token
RLC Price Today
On Coin98 Markets, you can currently monitor the price of the RLC token at this link: https://markets.coin98.com/currencies/iexec-rlc
On the website Coin98 Markets, customers may examine complete information about a Token Metric from any project and receive updates on real-time prices. You may specifically reach a project's home page or community page, or you can filter the currencies and tokens by factors like market cap, trading volume, etc.
RLC Token Metrics
the iExec RLC token.
Symbol: RLC.
Ethereum is a blockchain.
ERC-20 Token Standard
Contract: 0x6740ce6b99c67b6d479c7bb412c54e03dca8e1bc
utility and governance tokens.
Supply as a whole: 86,999,784 RLC.
Supply in circulation: 80,070,793 RLC.
RLC Token Sale
On April 19, 2017, the ICO came to a finish with 10,000 BTC raised in less than 3 hours.
How to buy RLC
These easy procedures can be used with Coin98 Exchange to exchange other tokens for RLC: https://exchange.coin98.com/
Connect your Coin98 Extension Wallet in step one.
Select Uniswap in step two.
Step 3: Select your trade coins or tokens
Look up RLC.
If the desired result is not displayed, try pasting the RLC contract into the search box at this address: 0xbb4CdB9Cd36B01bD1cBaEBF2De08d9173bc095c.
Step 4: Modify the quantity you want to exchange.
Step 5: Modify the gas tax, then select OK.
How to mine RLC?
Users can decide to work on the platform to gain access to the RLC use cases and earn RLC tokens.
Additionally, offering liquidity on Hummingbot and other platforms rewards users with RLC tokens.
How to store RLC
These steps can be used to store RLC token on Coin98 Wallet:
Open Coin98 Wallet and select Receive from the home screen in step 1.
Look up RLC Token.
Step 3: Select the appropriate result by clicking on it, copy the wallet address, and send RLC to this address.
Roadmaps and Updates
The DataCloud service, Sushiswap RLC farming, and an Enterprise Marketplace were all successfully introduced by RLC in Q1 of 2021.
The project has been listed on well-known exchanges including Huobi Global and Coinbase in Q2 – 2021. They also introduced grants and incentives at this time for project expansion by developers.
The platform will be upgraded to V6 in Q3 2021 along with a few technical enhancements, and Oracle Factory & Gallery will be made available.
The DataCloud service, Sushiswap RLC farming, and an Enterprise Marketplace were all successfully introduced by RLC in Q1 of 2021.
The project has been listed on well-known exchanges including Huobi Global and Coinbase in Q2 – 2021. They also introduced grants and incentives at this time for project expansion by developers.
The platform will be upgraded to V6 in Q3 2021 along with a few technical enhancements, and Oracle Factory & Gallery will be made available.
Team, Investors, and Partners
Team
CEO and co-founder of blockchain-based decentralised cloud computing company iExec, Gilles Fedak. There are 12 people in the iExec RLC development team, and they have backgrounds in technology, development, and science.
Investors
Through two Initial Coin Offering rounds starting in 2017, the project has raised a total of $12M. The lone investor on their list is Eden Block.
Partners
On their list of partners, iExec RLC has several well-known companies like IBM, Alibaba Cloud, Google Cloud, Nvidia, and Inte
Is RLC a good investment?
Some of the key concepts about the RLC token and its ramifications have been presented in this article. However, it is significant to highlight that before to making investing selections, investors should bear the following in mind:
The project's crew is rather tiny, and they have trouble getting developers' support and adoption. We anticipate additional advancements to boost project acceptance as more upgrades arrive in V6.
The anticipation for iExec is high given that it is one of the biggest ICOs of 2017. They haven't progressed as much as was anticipated, though. The project can completely make its solution available to additional projects in the market as a result of the growth of DeFi applications.
RLC offers a blockchain decentralised cloud service, which is a somewhat new solution. The idea was a huge success when it was listed on Coinbase in May 2021. Additionally, the European Union officially supported the initiative, as you can see from this tweet. Considering that this is a fairly niche market, the project is anticipated to grow its clientele with the given backing in the future.
iExec RLC explained
Cloud technology has been a significant advancement in computing during the last ten years or more. As a result, consumers can store data outside of their hard drives, which should prevent their computers from becoming overloaded with files and information that could slow them down. There is a theoretical connection between blockchain technology and cryptocurrencies as well because the blockchain enables users to conduct transactions and store data in a common location.
The iExec RLC platform is made to make it easier for people to connect their computers to the blockchain and use the cloud to rent out their computing resources. People will be able to generate income not only from their computing capacity but also from data and services, according to the theory. In order to make sure the system functions and individuals can operate in a secure manner, it does this by utilising an open source tool known as the XtremWeb-HEP.
iExec RLC functions off-chain, which means that it pulls computations and transactions off the blockchain (in this case, Ethereum) and performs them separately before putting them back on the chain, in contrast to other platforms of a similar kind. This indicates that it is speedier and less expensive than permitting those actions to be completed on the blockchain, at least theoretically.
The iExec network connects cloud resource sellers and cloud resource consumers, enabling an ecosystem of decentralised and autonomous, privacy-preserving apps, according to the system's whitepaper.
In the future, big data and HPC [Human Performance Capital] applications, highly valuable datasets, and computing resources (storage, CPU, GPU) will all be monetised on the blockchain with the highest level of transparency, resiliency, and security, according to the whitepaper. At iExec, we believe in this future.
Instead of using a centralised server, the system distributes computing workloads across the network's nodes. The system can be utilised by users to, for example, create decentralised applications (dApps).
Every blockchain-based network needs a native cryptocurrency, and iExec RLC has one with the practical name of iExec RLC token, also known by its ticker symbol RLC. Proof-of-contribution (PoCo), a technique used by this cryptocurrency, enables users to add blocks to the blockchain and gain incentives in the form of RLC.
PoCo must be able to validate transactions made on iExec RLC and link them to XtremWeb-HEP in order for it to function. To make sure that all the computing power that goes into the decentralised storage network is acting honestly, PoCo consensus parameters were created.
On the iExec RLC platform, RLC is used to pay transaction fees. It may also be purchased, sold, and exchanged on exchanges. It is crucial to note at this point that it is a token rather than a coin because it is based on the Ethereum blockchain. You may encounter references to inaccurate information, such as an iExec RLC coin price prediction.
The French computer scientists Haiwu He and Gilles Fedak from Lyon launched iExec RLC in 2016. RLC stands for "runs on lots of computers," incidentally.
iExec RLC price history
Let's examine the price development of RLC. Even though historical performance can never be used as a predictor of future outcomes, understanding how the token has operated in the past can be useful when interpreting or making our own iExec RLC price predictions.
When RLC initially entered the open market in April 2017, it was only worth about $0.30. When it experienced a breakthrough above $3 in January 2018, it became entangled in the cryptocurrency bubble of late 2017 and early 2018. After that, the market went through a period known as "the crypto winter," and on December 15th, 2018, RLC hit an all-time low of $0.1488.
The price of the RLC token remained below the dollar for the following two years. Early in 2021, the market saw a significant bullish phase as Covid-19 stimulus checks from the US entered the cryptosphere. RLC hit an all-time high of $16.50 on May 10, 2021. RLC's price plummeted during the Great Crypto Day Crash of May 19, 2021, and it ended the year at $2.94.
With the exception of a small spike to $3.61 on January 4th, RLC has been declining throughout 2022. It dropped to $0.6291 in May as a result of the depegging of the UST stablecoin and the subsequent demise of the LUNA cryptocurrency. Although there was a brief period of recovery following this, the cancellation of withdrawals on the Celsius crypto lending platform proved that the cryptocurrency market was in a bear market, with RLC dropping to $0.5693 on June 18.
Since then, there has been a bit of a comeback, with the token surpassing the dollar and selling at about $1.60 on August 11, 2022. Out of a total supply of just under 87 million at the time, there were just under 81 million RLC in use. The token's market capitalization increased to approximately $1.60 as a result, ranking it as the 184th largest cryptocurrency by that criterion.
iExec RLC price predictions
Let's now examine some of the iExec RLC price forecasts that were available as of August 11, 2022. At this point, it's vital to understand that price predictions are frequently off, especially when dealing with something as volatile as a cryptocurrency. We should also point out that long-term crypto price forecasts are frequently generated by algorithms, meaning that they are subject to change at any time.
The token might trade at between $1.37 and $1.38 by the end of the year, before falling to $1.28 in August 2023, according to TradingBeasts' iExec RLC price projection for 2022, which was available at the time of writing. RLC was predicted to trade at a little under $1.83 in August 2025 and maybe close the year near $1.93. A year later, it was predicted that RLC could be worth an average of a fraction of a cent under $1.46.
PricePrediction made an RLC cryptocurrency price forecast on August 11, 2022, indicating that RLC might hit $1.20 this year, $1.78 the following year, and $2.56 the following year. According to the website, the token might be worth $3.79 by 2025. Growth was predicted to continue through 2026, when PricePrediction estimated that the token could be worth $5.51, and 2027, when it could be valued $8.24. Prior to RLC possibly reaching $23.85 in 2029, the estimate was for a probable $11.98 by 2028. The website predicted that the price of iExec RLC may likely trade at an average of $23.85 in 2030 and as high as $36.03 in 2031.
According to CoinArbitrageBot's RLC price forecast, the token might be worth $3.61 in 2022 before perhaps increasing to $6.42 or $6.43 in 2023. It predicted that RLC may trade at around $10.40 the following year and projected an iExec RLC price of $16.82 by 2025. Whether you think the token can double by the end of the year will determine whether you trust this prediction or not.
Finally, when it came to predicting the price of RLC as of August 11, 2022, WalletInvestor had a little more optimistic outlook. The website predicted that iExec RLC's price might plummet during the ensuing 12 months, reaching a low of $0.198 by August 2023.
It's critical to bear in mind that cryptocurrency markets continue to be incredibly volatile, making it challenging to anticipate with any degree of accuracy what a coin or token's price will be in a few hours and even more challenging to provide long-term estimates. As a result, forecasts made by experts and algorithm-based forecasters occasionally turn out to be inaccurate.
We advise you to always conduct your own research if you are thinking about buying cryptocurrency tokens. Before making any investing decisions, consider the most recent market trends, news, technical and fundamental analysis, and expert opinion. Remember that past results do not guarantee future success. Never invest funds that you cannot afford to lose in trading.
Conclusion
I hope you have learned everything there is to know about RLC, including its benefits and salient points, from this topic.
Please feel free to post a comment below with any questions you may have about RLC or to learn more about RLC. You can also join the Coin98 Community to participate in other discussions regarding cryptocurrency.