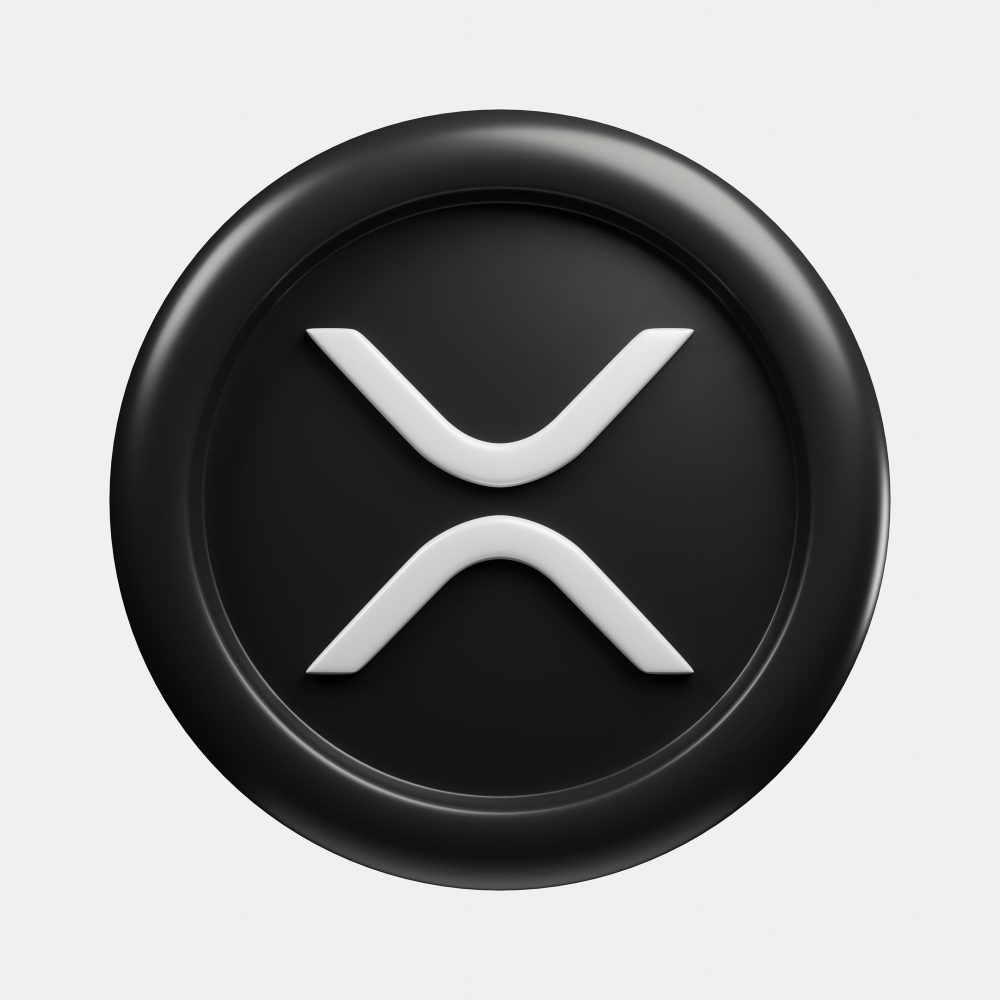 The XDPoS technique, a decentralised system for transaction validation, is followed by the XDC Network. The transactions that happen on the XDC hybrid blockchain are validated by it. In contrast to other consensus protocols, XDC Network's delegated proof of stake method chooses a pool of validators or delegates by real-time voting. The integrity of the XDC Hybrid Blockchain is completely the responsibility of these validators.
The validators carry out a number of tasks, some of which are listed below:
The transformation of the transactions into genuine blocks is the responsibility of the validators.
They are also in charge of network-wide block broadcasting.
Validators must constantly maintain their notes in sync with the network.
They are responsible for democratically resolving any urgent issue that occurs in the
Four key issues with a public blockchain network are resolved by XDC Network:
XDPoS consensus consumes one-tenth the energy of bitcoin and Ethereum-based PoW mining.
The XDPoS consensus reduces the gas fee to almost nothing. As a result, processing micro-transactions on the XDC Network becomes feasible.
By increasing TPS, XDPoS consensus resolves the scalability issue in the setting of few transactions.
An independent KYC-based node resolves the issue of anonymous network participants using the XDPoS consensus technique.
The ideal fit for the XDC Network is XDPoS for a number of reasons, including
Fully democratic
The XDPoS system operated by XDC Network is completely democratic. With the help of its algorithmic design, it can do horizontal scaling by including new nodes.
Environment friendly
The XDPoS algorithm is eco-friendly because it doesn't require a lot of energy to stake XDC coins. The fact that XDC token staking can be done on a regular PC supports this.
Integrated with KYC enforcement
The nodes of the XDC Network's XDPoS algorithm ensure KYC. By doing this, the basic issues that arise when interacting with the established enterprise KYC providers are resolved. This makes regulating enterprise adoption simple.
The independent KYC component of the algorithm enables the corporate clients to create and verify their own identities by filling out crucial, exhaustive documents, and also allows the participants to access the KYC data. This establishes a KYC norm that is acceptable to participants and enterprise regulators.
Flexible
The XDC Blockchain is responsive and speedy. XDC's Hybrid Blockchain has achieved transaction rates of up to 2000 TPS on the public chain with indefinite horizontal scaling thanks to several private chains operating concurrently. A better user experience is produced by these numbers.
Provision for regulatory nodes
Peer nodes can function as "regulatory nodes" if they don't want to participate in the consensus but yet want to remain in the network. Actually, these nodes don't have access to the entire blockchain data stream. The XDC Network's hybrid blockchain design makes it possible for regulatory nodes to function effectively.
XDC-Network's hybrid blockchain
The XDC blockchain is different from conventional private/permissioned blockchains and public blockchain technology since it is built on the consortium blockchain paradigm. All network users have access to the public state of the XDC blockchain, which is managed by several components. Groups of nodes can create fully permissioned networks using their own rights.
The private state is only accessible to qualified members. A list (hash) of all transactions is present in the private state. The public state of the blockchain is where the smart contracts are stored. Basic account information can also be shared via the public state. Through the XDC platform, more data is exchanged securely and transparently. Personal information can be protected from public view by the private state.
There are several blockchain solutions on the market right now, but the majority of them are unfit for practical application. By removing the drawbacks of both private and public blockchains, the XDC hybrid design enables the deployment of the XDC protocol in practical applications. It combines the benefits of a public blockchain's accessibility, transparency, decentralisation, and quick transaction speeds with a private blockchain's privacy, security, and quick transaction speeds.
XDC Network's interoperability
Working with open-source blockchains like Ethereum and Bitcoin is possible thanks to the 'hybrid' design of the XDC blockchain. Transactions marked as hybrid on the XDC blockchain can be transmitted to and carried out on the Ethereum public blockchain without the need for additional wallets or exchanges. The XDC protocol seeks to create a blockchain environment that is really independent through interoperability.
Data and transactions can be transmitted into the XDC Public Network using a relayer bridge. This capability includes scalability, security, compliance with network standards for data and transactions, as well as public trust and liquidity.
XDC Network for global trade and finance
The TradeFinex platform was created specifically for trade and financial transactions using the XDC permissioned blockchain technology, XDC01.
There are no restrictions on how players can connect with one another on the TradeFinex platform. All four steps can be handled by the platform:
Discovery
Agreements
Contracting
Execution
The platform may create mutually enforceable digital smart contracts over the XDC blockchain. Transparent funding allocation and use are guaranteed by smart contracts. The platform can use the XDC token to carry out real-time local and international payments and settlements through regulated financial institutions in compliant jurisdictions.
The TradeFinex system includes wallet services to guarantee that every payment made in the form of the XDC token or any other supporting currency is securely processed online. For using the TradeFinex system to do business, participants are compensated with XDC tokens.
Who are the XDC Network participants?
All market participants will profit from the ecosystem that XDC blockchain aims to create. Its capacity for financing will expand in step with the ecosystem. The XDC platform will be used by more participants and projects, increasing the ecosystem's efficiency and cost-effectiveness. The objective of XDC Network is to grow both horizontally and vertically. It is ready to engage with people from various levels and industries.
To profit from effective network implementation and lighten the burden on taxpayers, governments and policymakers are urged to use measures to lay the framework for these initiatives.
Additionally, trade associations, chambers of commerce, and export councils are urged to keep pushing forward with their initiatives to support MSMEs and foster economic development. Through communication with this network, these
What XDC Network development services does LeewayHertz provide?
Smart contract development
We offer smart contract creation services for the XDC blockchain network to support a variety of dApps. In addition to design and implementation, we provide our clients with architecture, auditing, and delivery of optimal smart contracts.
dApp development
Using the XDC platform, our blockchain architects are adept at creating enterprise-grade decentralised apps (dApps) for clients, reducing time to market while boosting ROI.
Maintenance and support
To make sure that our clients' dApps are optimised and not interrupted, we offer fast support and maintenance services. Both clients whose dApps we developed for them and those who already have decentralised applications can benefit from our assistance.
Endnote
With its proprietary XDC01 Hybrid Protocol, which incorporates the advantages of both private and public blockchain networks, XDC Network offers a solution that is future-proof.
XDC stands out in this space thanks to its hybrid blockchain technology, immutable, transparent, and tamperproof architecture, which addresses the current issues with public blockchains.
XDC Network stands out as a platform with a distinctive value proposition thanks to peer-to-peer contracting and payment, auditability, and quick transaction rates.
About XDC and XDCPay
A hybrid blockchain called the XDC Network runs on the XDPoS (delegated proof-of-stake) consensus algorithm. The XDC Network makes interoperability, hybrid relay bridges, and spontaneous block finality possible for blockchain users through the usage of XDPoS. It has a hybrid architecture that is designed with developers in mind.
Digitization, tokenization, and rapid trade transactions are provided to users of the XDC Network through democratic consensus and high transparency.
The emphasis of XDC Network is on global trade and finance. It has created a commercial-grade architecture that is extremely secure, permissioned, and scalable. The XDC Network closes the gaps in global trade and financing via a hybrid design. This benefits the banking sector by enabling instantaneous real-time settlement using smart contracts.
The XDC01 protocol drives the XDC Network. The AML/KYC layer and smart contracts layer are supported by the XDC protocol.
Motto
The XDC Network's mission statement is to use blockchain technology to address the problems with international trade and finance. The major goal of XDC Network's effort is to increase transaction security and facilitate transparency between numerous parties for cross-border trade that is interoperable. As a foundation, XDC aims to provide a platform that will enable entrepreneurs and companies to send money abroad without difficulty.
The native token of the XDC Network is called XDC. The XDC hybrid blockchain's primary utility token is the XDC token. This coin serves as payment for dApp transactions made on the XDC hybrid blockchain. Currently, a number of exchange sites, including KuCoin, Bittrex, Bitrue, Bitfinex, etc., offer the XDC coin for purchase.
With a supported integrated wallet solution, XDC Network makes it easier to integrate real-time cross-border trade. This wallet solution aids in carrying out cross-border transactions in a secure setting thanks to the powerful XDC protocol.
In terms of XDC Network's XDCPay, it is a browser extension that enables users to access dApps that support XDPoS. For accessing the dApps created on the XDC platform, it is not necessary to run a full XDC node. The XDPoS Web3 API, which enables the dApps to read the data from the blockchain, is integrated into each site's javascript content as part of the XDCPay extension's operation.
The users of the blockchain must pay a gas cost for the use of the computer power while conducting transactions. Therefore, a wallet is necessary for managing transactions, holding balances, and paying for gas. Users may quickly complete their transactions with the XDCPay browser plugin.
XDCPay supports a number of browsers, including Brave, dApp Chromium, Google Chrome, and numerous Chromium browsers. Mozilla Firefox and Opera are also supported. XDCPay provides the following capabilities.
Accounts Adding or Importing
Changing networks and accounts
Token exchange and transmission (XDC)
asking for tokens (Testnet Faucet)
search and token addition
A backup seed source