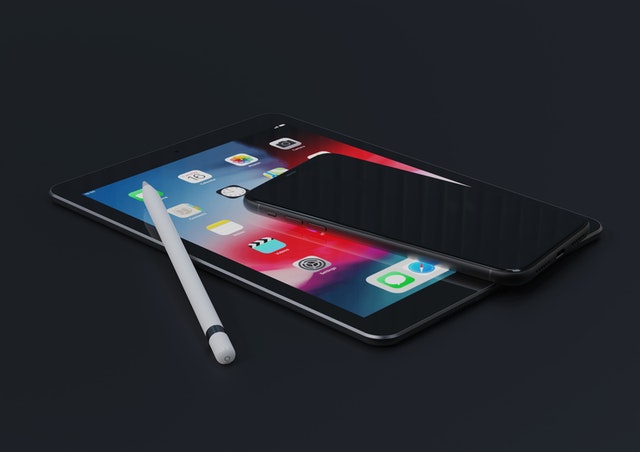 Technology is undoubtedly reshaping society. The technological advancement in 2021 truly brought us closer. If we look at the past, there isn't any concept of the internet. Now you can observe that the whole cities are becoming digitally innovative. It impacts the real world we live in and the world that we could only imagine. Yes, we are talking about the virtual world. A planet is full of mysteries, fun, entertainment, and much more. Virtual reality is an unreal, computer-generated reflection of the physical world, but it looks so natural. A better example will be the three-dimensional simulation auto racing games that are getting users' complete attention.
Even at the workplace, our home, shopping mall, and in any place, we come across multi-dimensional simulation experiences. You just have to wear a helmet-like device on your head, which has 3D, 4D, and 6D glasses. You can explore the whole new world in real-time. Are you excited about the thrill of what's happening in the virtual world? If yes, then we have the five best virtual reality applications for iOS users. Let's get started!
YouTube VR
Let us experience YouTube never likes before with the VR headsets. This virtual reality application allows you to experience and reimagines YouTube as a 3D environment to be explored the world. It highly prefers by iPhone users as it doesn't require any additional charges. If you are getting the entertainment free of cost, then what else you want?
You can explore the YouTube video from 3D 360 videos to standard rectangular videos
You can watch and hear all at the same time
Imagine yourself in the full 360 degrees videos
It provides you the ease of browse and search
Watch a video and browse
Google Street View
Now you can explore the real world and discover the natural wonders just with the one iOS VR application. Google Street View is making it possible to step inside the places, including arenas, museums, hotels, restaurants, and other small and large businesses. This application is especially design for those who love to travel and explore new places around the globe. If you are also a hodophile, then this application is perfectly created for you. With the fast-emerging technology, you don't need to go anywhere. You can explore the world by staying in your home comfort. Isn't it sound amazing?
Everybody has a list of their favorite palace that they want to go to one day. Some people stop due to financial conditions, or some may not get enough time to go. Dint worry; with the VR applications, your dream will become a reality. Visit the world's most beautiful places like the Eiffel Tower, the Great Wall of China, and what not? From Paris to Glacier Wonder Park and from Tahiti to Tokyo, go wherever you want to go. Technological advancement removed the boundaries between you and the world. Moreover, you can create the own 360-degree photosphere on the application.
Zombie Shooter VR
Another top virtual reality application is Zombie Shooter. To play this game, you must have a strong heart. Why? Because in this game, you will find the world full of blood-thirsty zombies. Now, what are they doing in this game? The answer is simple to waiting for you. Don't get scared. It's one of the exciting and entertaining iOS game applications. An exciting game that was previously available for purchase has now been added to the free app's category due to public demand. The game places you in a subway and requires you to battle zombies to make progress.
To play the game, you have to choose the weapons to fight with those zombies. Just look at your target zombie, and your gun will trigger automatically. Zombie can be played on both the Android and iOS platforms by wearing the VR headset. Take a variety of weapons, such as shotguns, and shoot the zombies as soon as you see them; don't let them approach you. Try to escape the horrifying creatures.
Roller Coaster VR
It's time to take a break from the hectic routine by riding on the roller coaster. This virtual reality application can let you go to the beautiful theme park near the bank river. Its simulation is available in both the simple and VR mode. Dive through new experiences and discover your surroundings. You can choose your favorite scene from the vast collection available in the application store.
Get ready to immerse yourself in the scene and feel like you were in the movie theatre.
In Cell VR
Last but not least, we have the Incell VR application. It is an adventure game in which you can travel across the human cell. It is associated with bioscience through a combination of various microelements. This game encourages you to race through a fun world while avoiding a virus wave. This may seem to be irrational, but there is the logic behind it.
Why are VR applications so critical?
Our smartphones aren't only for making phone calls. Technology has no boundaries; it still finds a way. Smartphones have stretched their wings to provide multi-dimensional entertainment. People are increasingly turning to virtual reality applications to relieve stress and anxiety in their everyday lives. The curious thing is that we attach so much to the virtual universe that we don't even own. You will have a fantastic experience at any time and from any place.
Thanks to the affordable VR headsets on the market. More and more consumers can buy headphones and enjoy the one-of-a-kind experience. Simply install one app on your mobile and wear a headset over your eyes. You are all set to enjoy the world's exciting journey on the other side of the screen.
Why are Virtually Applications becoming so Popular?
Virtual reality apps are available on Facebook, Google, Apple, and other platforms.
You can get a VR headset for a reasonable price.
These applications are free to download for the player.
It has high-quality graphics and fantastic sound.
Facts and Figures About VR
The industry as a whole is rapidly expanding, with the global VR market expected to scale from less than $5 billion in 2021 to more than $12 billion by 2024. The predicted growth is projected to benefit both the business and market markets, including the VR gaming industry's expanded production.
Final Words
The gap between the fictional and physical worlds begins to disappear, allowing for breathtaking moments that were previously only available in the imaginations of sci-fi authors. Every year, new developments are made in the field of technology. The virtual world is inspiring people all over the world. It opens up plenty of potential possibilities for businesses to increase their sales tenfold. Organizations should offer suitable applications to consumers for them to win in the virtual environment. All aspire to be a winner in the global app industry.
It can be challenging to implement unique tactics that set you apart from the competition in a competitive market. As a result, it is essential to seek assistance from an iOS app development specialist. Just by doing this, you will be able to join the fast-paced digital world.
Come enjoy the magic of Virtual Reality on your iPhone today and be moved to another magical world.