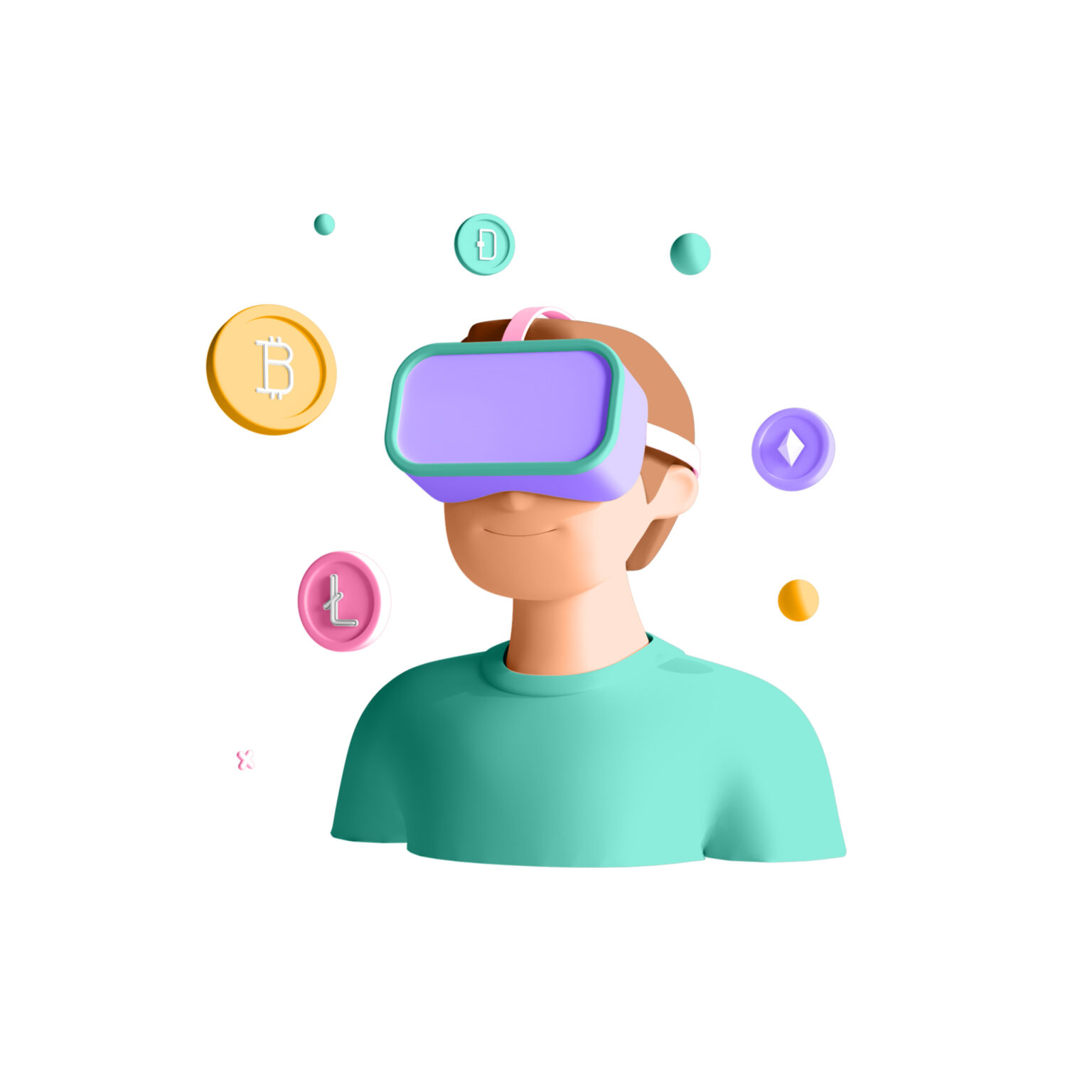 Constellation achieved nearly all of the goals outlined in its plan by 2021. These included the introduction of new tokenomics, state channels, the Dag Terminal, the Stargazer Wallet with multi-chain compatibility, the Lattice Exchange, the Constellation Incubator, and the Data Marketplace. It should be emphasised, however, that no work on the Data marketplace has been revealed thus far.
The introduction of the Lattice Exchange in 2021 was a significant milestone for Constellation. It is a decentralised exchange (DEX) that aims to facilitate cross-chain swaps as well as a diverse set of Decentralized Finance (DeFi) applications. Lattice Exchange now has a market valuation of more than $29 million.
Constellation is now focused on Mainnet 2.0, an update to its existing network. Constellation's update intends to improve the Hypergraph Network's transaction speed, scalability, and efficiency. This update will be implemented in three stages and will begin in the second quarter of 2022.
According to experts, the relationship between the DAG currency utility and the initiatives in the Constellation ecosystem strengthens the long-term network value and promotes the appeal of Constellation. However, the centralization of Directed Acyclic Graph (DAG) technology in the network solution remains a danger. There are approximately 110 basic nodes that are vulnerable to cyber-attacks, according to reports. Failure to implement decentralised node voting may result in cybersecurity risks for the network. Also,
Investing In Constellation (DAG)
Constellation (DAG) is a decentralised data marketplace and DeFi ecosystem that offers consumers several options for securing passive profits. To increase overall usability, the project incorporates the notion of state channels and hybrid nodes. Everything you need to know about Constellation is right here.
Notably, Constellation has achieved significant commercial traction since its launch. The protocol has already established strategic alliances with some notable clients, including Amazon Web Services and the United States Air Force. The network has also formed alliances with Chainlink (LINK) and the KuCoin exchange.
What Problems Does Constellation Attempt to Fix?
One of the primary difficulties that Constellation was supposed to address was scalability. Scalability is a serious challenge for many developers and cryptocurrency issuers nowadays. Congestion on a blockchain might result in higher fees and worse performance depending on the network's technical structure.
Constellation addresses these difficulties by leveraging a novel consensus method designed to give near infinite scalability. When compared to today's most popular DeFi blockchains, the platform provides speedier transactions with faster finality. Constellation promotes company resilience and offers a viable option to developers in this way.
Centralization
Another key source of worry for the Constellation team was the increasing degree of centralization encountered by blockchain engineers. As more users migrate to Ethereum, new developers are compelled to pay greater gas prices in exchange for worse performance. Constellation caters to these demographics with greater flexibility and cost.
Difficulty Securing ROIs
Aside from centralization, many traders struggle to achieve regular passive profits. Passive income may make your life more easier because it is derived from previous efforts such as royalties or commissions. Traditionally, passive income was generated through rental houses.
Today, networks like as Constellation provide a variety of passive revenue streams, including staking and yield farming. These low-risk wealth development strategies give regular profits and assist traders in avoiding the pitfalls of day trading.
The key distinction between staking and farming is the length of the lock-up periods. Staking entails locking your cash at a fixed APY for a set period of time. Farming, on the other hand, has no lock up period or fixed APY. This implies that you must monitor farming pools in order to maximise your ROI.
Lack of Sustainability
PoW networks have a big problem in that they require a lot of power to stay safe. It sounded logical when these networks were little enterprises, but when networks like Bitcoin consume more energy than whole nations, many are rethinking that judgement.
Constellation says it can provide a sustainable market alternative by employing directed acyclic graph (DAG) architecture to reach a consensus with little energy. In comparison to Ethereum and other PoW networks now in operation, the protocol has a negligible carbon impact.
Benefits of Constellation
Constellation is a popular choice among developers since it is quick, scalable, and efficient. The protocol's ease and features are intended to foster widespread adoption. Constellation contributes to blockchain awareness by enrolling high-quality startups in its accelerator and incubator programmes.
Affordability
Another significant advantage of Constellation is its cheap gas prices. The protocol provides developers with respite by charging near-zero costs for their inventions. Gas fees are used by networks to reimburse nodes for executing smart contracts. As a result, gas prices can have a significant impact on the protocol's overall usefulness, resulting in network failure when they are too high.
How Does Constellation Work?
Constellation is a hyper-graph network that allows for DAG micropayments. The protocol relies on three essential components to guarantee seamless use. The system includes,
Nodes in a DAG
Nodes in the state channel
Nodes that are hybrids
Constellation incentivizes these groupings by utilising the notion of micro-services.
Mainnet 2.0
The Constellation Mainnet 2.0 upgrade is the largest in the network's history. This update will simplify a slew of sophisticated DeFi capabilities. Its purpose is to make it simple for users to establish a token, build usefulness, advertise their services to the community, and earn intrinsic value.
State Channels
State Channel operators can begin collecting incentives in a variety of ways. To suit their demands, they may licence the channel's data as a subscription charge or even develop a variety of payment access mechanisms. To interact with these functionalities, the network requires the user to have DAG tokens.
Hybrid Nodes
Hybrid nodes bring several distinct advantages to the market. They provide cross-chain liquidity to consumers, which enhances the overall user experience. They also play an important role in network adoption. Hybrid nodes provide for adaptation to different sorts of applications.
L0 token standard
The L0 Token standard is the most recent market entry. This Constellation-based protocol allows developers to design while maintaining complete compatibility inside the Constellation ecosystem. The use of standards is always required for innovation.
Token
The main utility token for the Constellation platform is DAG. The token has several functions inside the DeFi system. It allows for the smooth interchange of data between state channels. DAG can be obtained as a reward for participating as nodes, staking, or farming. They can also freely send value using the token.
Consensus
The directed acyclic graph design lies at the heart of Constellations' performance. The DAG system's structure allows the network to derive storage space from a number of sources, which helps to increase performance by minimising congestion. Constellation has successfully implemented this notion into a fourth-generation DeFi blockchain.
How to Buy Constellation (DAG)
Constellation (DAG) is now available for buy on the following exchanges.
Uphold is a prominent exchange for UK citizens that provides a diverse choice of cryptocurrencies. Residents of the United States, Germany, and the Netherlands are not permitted to trade Constellation (DAG) on Uphold.
Uphold Disclaimer: The assets available on Uphold vary by area. All investments and trading are hazardous and may result in money loss. Because cryptoassets are mostly unregulated, they are not protected.
KuCoin – This cryptocurrency exchange presently supports the trade of over 300 popular tokens. It is frequently the first to provide purchasing options for new tokens. This exchange is presently open to international and US citizens.
Look towards the Constellation (DAG) for the Future
With its near-zero gas prices, Constellation has a good idea in place. Developers are keen to discover solutions to circumvent Ethereum's crippling fees. Constellation has the right mix of features and community support to be a strong contender in the next years. For the time being, Constellation is a project to keep an eye on as the blockchain industry grows.
What Is Constellation Network
Since the inception of blockchain technology, numerous entities have attempted to incorporate this cutting-edge technology into their everyday operations and businesses in order to enjoy its benefits. However, these businesses frequently face a number of problems when using blockchain technology in their day-to-day operations.
These difficulties include complex business procedures, a large amount of data that must be handled, and a lack of technical knowledge of blockchain technology. Unfortunately, the current state of affairs, in which many blockchains are not only limited in scalability and customisation, but also lack transaction speed and are expensive to operate, tends to aggravate the scenario these businesses are in.
Constellation Network (DAG), which was founded in 2017, offers to combine real-world enterprises with blockchain technology by providing a user-friendly architecture with open-source developer tools, massive scalability, and a free and highly secure network. DAG is now trading at $0.1687 per coin, with a circulating supply of over 1.26 billion coins, resulting in a market valuation of more than $212 million.
How Does Constellation Network Work?
Constellation Network decentralises current digital infrastructures by serving as a worldwide accounting, notarization, and audit layer for all digital data and activity. It has created the fundamental infrastructure and rails (Hypergraph Network) for DAG, its native cryptocurrency, to transact currency and index to the network. It has also produced the so-called Layer 0 standard, which combines the concepts of data gathering, exchange, and value transfer, as well as the capacity to interact in an open network.
What is Hypergraph?
The Hypergraph Network (HGTP) is a decentralised network with no fees that is used for transaction validation. It's a Directed Acyclic Graph (DAG) protocol with a revolutionary reputation-based consensus method called Proof of Reputable Observation (PRO). DAGs are used because they allow for the visualisation of many forms of data flows.
HGTP is organised into nodes. A node can transmit a transaction to many nodes, which distributes the transaction throughout the network (not necessarily to all nodes). The PRO consensus protocol from Constellation enables a wide range of devices to validate transactions. PRO, also known as Proof-of-Meme, tries to ensure honest nodes inside the network. Because PRO is a reputation-based system, some criteria, such as availability, influence a node's reputation.
The data within the nodes flows in bundles and is ranked. This feature generates a distributed operating paradigm with high transactional throughput.
Constellation's Layer 0 Standard
Constellation's Layer 0 standard is the first of its sort in the cryptocurrency market, which may cause confusion among average investors. The Layer 0 protocol is the foundation for all other protocols that are built on it. As a result, it is equivalent to a well-established solution like as WordPress. While WordPress pioneered the platform for developing websites and companies on HTTP, Constellation's Layer 0 standard serves as the foundation for blockchain applications built with HGTP logic.
Many solutions, such as state channels, can be built on the Layer 0 standard (microservices). State channels are subnets that have their own consensus metrics but converge on the Layer 0 standard. They might be thought of as an improved version of smart contracts because they can, for example,
What is DAG Coin?
DAG is the HGTP network's native utility token. It enables the network's different state channels and nodes to communicate and interact in real time. Its features include:
Although the Constellation Network is a fee-free network, certain of its capabilities that demand higher capacity, such as significant data processing or data exchanges, are not fee-free.
Node operators' collateral: A user must first invest 250,000 DAG in order to become a node operator.
Constellation awards node operators with DAG currencies in order to incentivize them to donate their resources to the network. For example, in phase two of these incentives, node operators are compensated based on the number of HGTP transactions each second.
DAG is responsible for governance.
What is Hypercube Blockchain?
Hypercube is designed to assist enterprises in migrating to a state channel. It's a simple interface that enables organisations to establish their own blockchain, create their own currencies, and migrate their operations and data to a secure blockchain network. The Hypercube provides a variety of methods to achieve its objectives, including:
State Channel Builder: A tool that assists entities in creating state channels based on the Layer 0 standard.
Minting tool: This tool helps firms mint their own cryptocurrency, which may range from utility tokens to stablecoins.
Users may view all transactions on their network using Block Explorer.
Node deployer: Allows users to operate nodes.
Who Is Behind The Constellation Network?
Benjamin Jorgensen, Benjamin Diggles, Mathias Goldmann, Wyatt Meldman-Floch, and Altif Brown are the co-founders of Constellation Network.
Benjamin Jorgensen is the company's current CEO. Previously, he developed Klick Push, an advertising technology firm that incorporates music into digital advertising activities. He is currently also a co-founder of Lattice Exchange, a Hypergraph Network-based application that combines crypto asset trading solutions with traditional securities.
Benjamin Diggles takes over as Chief Strategy Officer (CSO), overseeing Constellation's relationships with governments and businesses. He also oversees consortium activities and the execution of Constellation's worldwide collaboration strategy. He previously worked for Oracle, Universal Pictures, and Disney Pictures before co-founding Constellation.
Constellation's Chief Operations Officer (COO) is Mathias Goldmann. He previously worked for the European Central Bank as an IT training manager and PwC as a banking and real estate consultant and auditor. He was also a founding partner of the Bureau, a blockchain incubator, and a HowLive, a next-generation live event streaming platform, adviser.
Constellation's Chief Technology Officer (CTO), Wyatt Meldman-Floch, created the Constellation protocol from the ground up. He was an intern and researcher at NASA's SETI Institute before joining Constellation. The SETI Institute is a non-profit research organisation that studies the origins and prevalence of life and intelligence in the cosmos. Furthermore, he is an experienced developer who has worked for companies such as Zignal Labs, a software development business, and Rally Health.
Altif Brown is the company's Chief Communication Officer (CCO). He focuses in consumer communications, marketing, community involvement, and public relations at Constellation. He was formerly the head of client operations and community at bitFlyer Group, a Bitcoin exchange and marketplace. He has also worked on consumer communications and community teams for a number of firms, including POWR and Rinse.
DAG Coin Price History
On June 21, 2018, CoinMarketCap recognised DAG's debut price as more than $0.033. DAG has been below $0.035 for for nearly three years, and was even priced below $0.02 for the most of that period. DAG did not reach many highs between $0.06 and $0.10 until April and May 2021, maybe as a result of the 2021 Bitcoin surge. Since March 2020, the price of Bitcoin has increased by nearly 700%.
During this time, Constellation Network issued favourable news about the project, which may have fueled the price increase and hinted at the forthcoming optimistic trend. Constellation announced the Hypercube and Project Submissions initiative on April 28, encouraging potential developers to implement solutions on the Hypergraph Network based on the Layer 0 standard. Just
The price of DAG continued to rise until it hit an all-time high of $0.46 on August 26, 2021. This price increase might be attributable to the US Air Force's statement on the same day that it will use Constellation's Hypergraph Network to secure data with the Department of Defense's commercial partners. Constellation and Kinnami Software Corporation were said to be working on an end-to-end data security solution for the US Air Force's commercial partners that would include blockchain encryption and distributed data management.
DAG's price has maintained consistently over $0.10 since then. DAG is now trading at $0.16 per coin, with a circulating supply of over 1.26 billion coins, resulting in a market valuation of more than $212 million. DAG is now ranked #270 in the world.
Conclusion
Constellation Network is a project committed to addressing existing blockchain difficulties that impede mainstream adoption and make it difficult for developers to construct apps with good business logic. It may address real-world needs by providing a user-friendly framework with open-source development tools, extensive scalability, and a free and highly secure network. However, Constellation must address the centralization of its DAG technology in the network solution as well as the technology's dubious practical efficiency.