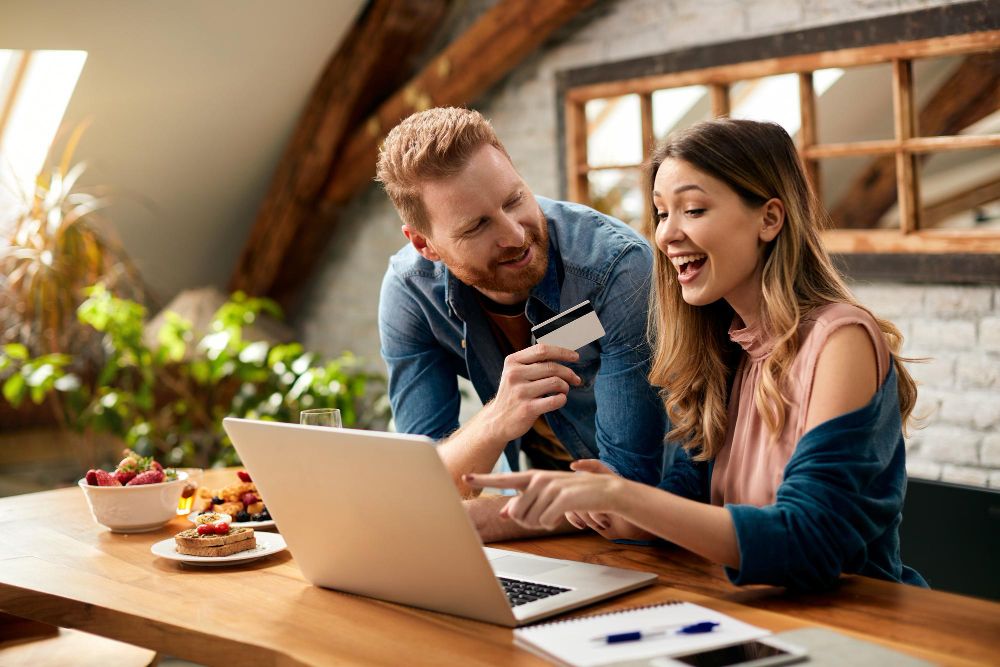 WooCommerce is a free eCommerce plugin that allows you to sell anything beautifully. Built to integrate seamlessly with WordPress, WooCommerce is the world's favorite eCommerce solution that gives store owners and developers complete control.
With WooCommerce, you can sell physical and digital goods in various ways. You can sell products on your website and through third-party marketplaces like Amazon and eBay. You can also sell subscription-based products and services or even appointments and bookings.
WooCommerce allows you to start small and scale your business as you grow. With no limits on the number of products you can sell or the type of products you can sell, WooCommerce is perfect for companies of all sizes.
Benefits of Using WooCommerce
There are many benefits of using WooCommerce to power your online store. With WooCommerce, you can completely control your store's design and functionality without hiring a developer. Additionally, WooCommerce is highly scalable, so you can start small and grow your store as your business expands.
Another significant benefit of using WooCommerce is that it integrates seamlessly with WordPress, the world's most popular content management system. You can easily manage your website and online store from one central platform. And because WordPress is open source, no monthly fees are associated with using WooCommerce.
WooCommerce has a built-in payment gateway, so you can start accepting payments immediately without setting up a third-party service. In addition, hundreds of plugins and themes are available for WooCommerce, allowing you to customize your store to match your specific needs and branding.
How Does WooCommerce Work?
WooCommerce is an eCommerce plugin for WordPress. It is designed to turn your WordPress website into a fully-featured online store.
WooCommerce is a free plugin, but it also offers premium features and add-ons that you can purchase to extend its functionality.
Once installed and activated, WooCommerce will add a new "Products" section to your WordPress admin area. You can add and manage your products, product categories, coupons, and orders here.
WooCommerce uses the same user interface as WordPress, so if you're already familiar with WordPress, you'll feel right at home using WooCommerce.
When visitors come to your WooCommerce-powered website and add a product to their cart, they are taken to the checkout page, where they can enter their shipping information and payment details.
WooCommerce supports a variety of payment methods, including PayPal, credit cards, bank transfers, and cash on delivery. Once the order is placed, WooCommerce will process the payment and send the order confirmation email to the customer.
Read: WooCommerce Vs Shopify
Setting up a WooCommerce Store
If you're looking to set up a WooCommerce store, there are a few things you'll need to do first.
Step 1: You must install the WooCommerce plugin on your WordPress site and set up your products, shipping, and payment options.
Step 2: Once the plugin is installed, you can add products to your store. You must add a product title, description, price, and image. You can also add product categories and tags to help organize your store.
Step 3: Next, you must set up your shipping options. You can choose a flat, free, or real-time shipping rate from UPS or FedEx. You'll also need to enter your address so that WooCommerce knows where to ship your orders.
Step 4. Now, you'll need to choose a payment method for your store. WooCommerce supports PayPal, Stripe, and credit card payments. Once you've chosen your payment method, you can enter your account details and start accepting payments.
Plugins and Themes for Your Store
WooCommerce is a plugin for WordPress that enables you to turn your WordPress site into an eCommerce store. It's one of the most popular eCommerce platforms on the web, powering over 30% of all online stores.
There are two types of plugins for WooCommerce: extensions and themes.
Extensions are plugins that add functionality to your store, such as payment gateways, shipping methods, and product customization. Themes are plugins that change the look and feel of your store, such as the colors, fonts, and layout.
Thousands of plugins and themes are available for WooCommerce, both free and paid. You can find them by searching for "WooCommerce" in the WordPress plugin repository or on third-party sites like Envato Market.
When choosing a plugin or theme for your store, it's essential to read the reviews and ratings to ensure it's compatible with WooCommerce and well-supported by the developer.
Conclusion
WooCommerce is a powerful and easy-to-use e-commerce platform that lets you quickly create an online store for your business. Its intuitive interface and wide range of features make setting up shop more effortless than ever. Whether you're just starting or have been in the game for years, WooCommerce has something to offer everyone, from beginners to advanced users.
Contact web experts for WooCommerce Development Services!